Reviews

Thank you so much for such an amazing team from the giant puppets, the team is full of positivity, professionalism and good attitude. Everyone loved the show and looking forward to work with you in the future!

Thank you and the team for delivering an amazing Kaynouna! The large LED puppet was a HIT! I'm hearing this from everyone

Amazing, I worked with very professional artists, I really enjoyed working with all of you.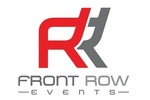 Thank you for the support, the artists were really lovely.

Thank you! The event went much beyond our expectations, the artists were all super professional and did a fabulous job.

The artists were on time and well organized preceding the event. The client was pleased with their performance and vibrant & attractive costumes :)

The artists were very good and talented.

Thank you very much, the artists were great 😊

Thank you, the event was very successful, and the performers did a great job.

Everything went fine with the circus artists. Thanks alot!

Wanted to thank you for the Christmas project, the street parade worked hard to do a good job, looking forward to working on many more projects together as well.