Reviews

We had a great time with Hamza and his assistant. Kids love the act.

Everything was amazing, guys were doing really great ❤️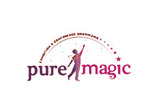 Thank you, everything went well.

It was great, it was so amazing, Thank you so much for everything 🙏🙏

The artist was super, thank you so much!

It was our pleasure to collaborate with you, thank you for the amazing performances they were stunning.

The magician was great thank you so much!

Hamza was well presented, professional, and entertaining.

Positive feedback, our client enjoyed the performance.
We were running behind schedule. But Hamza was very cooperative and patient. We enjoyed the show!

Thank you so much, the magician was absolutely lovely with a nice personality, everything was so perfect!

He's great! All the guests and the celebrant were happy and enjoyed his show, thank you.

He was really good and really family-appropriate, was awesome, and a lot of fun!
The show from hamza was great !!!

Hamza arrived well before arranged time to set up and prepare for the party. He was professional, entertaining, and very good with the children. Everyone enjoyed his show including the adults!
It went great, the client was happy, which is the most important, Hamza is a good guy.

Hamza was great with the kids and the assisting person with him was helpful in managing the crowd as well. He arrived on time and independently did his sets as required.

Thank you so much the show was very friendly they really enjoyed it, all the kids like them they also surprised Mariam with the small cake she loved it.
The magician was good and entertained our guests well.