Biography
Hamza Arts is a talented magician originally from Morocco and now based in Dubai, his multi-talented disciplines allow him to perform either stage magic, closeup magic, or both!
Talent Card
Dubai, United Arab Emirates
Cardician, Cardist, Closeup Magic, Fire, Fire Acts, Fire Play, Magician (Illusionist), Manipulation, Stage Magic
Hotels & Restaurants, Wedding, Festival, Public Event, Cruise Ship, Corporate Event, Children Birthday, Private Party, Exhibition

We had a great time with Hamza and his assistant. Kids love the act.

Everything was amazing, guys were doing really great ❤️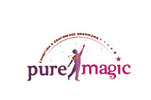 Thank you, everything went well.