Reviews

Eve was amazing!

Genevieve (Golden Lion Travel & Tourism LLC)
22 March 2023
Thank you. Me my friend they had a good time, artists were good in getting everything set on time.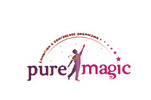 Thank you everything went well.

She was absolutely amazing. Eve put on a great show, got everyone involved, and yet maintained her professionalism.

Thank you so much, Eve was amazing!

The event was awesome, Eve was at her best. Great party .👍🥂

Everyone loved it! She was very hard working. Thank you so much it was great

The artist was so good, she deserve great feedback and her hard work said it all.

Thank you so much, it was a fantastic evening, we really enjoyed!

Hello
Thank you for the service yesterday we all enjoyed it
Eve was very entertaining

The performance was great. The dancer was amazing!

Everything was perfect thank you!

The evening was very nice. Eve was excellent. She was pleasant, her performance was very good. We loved her.

The event went well, thank you for your support throughout!!

The performers were very good, thank you again.

The performance was great, thanks!

Actually was more than expected the belly dancer was amazing and made my party the best. Thank you so much for this amazing party, all my friends enjoyed it. Was the best day wallah

She was amaaaaaaazing. Thank you

All went smooth. Everyone enjoyed every bit of it.

Thank you so much, really appreciate you guys

Great artist! She interacted with the guest and kids. Lots of fun. She was great!

Flaunted all over. Great Character!