Reviews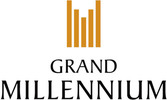 On behalf of the management, I would like to thank you for the fantastic performances you provided for us. We would definitely recommend him for any future events.

Being able to play any type of music is what makes Dj Darryl Rees one the best Dj's in Abu Dhabi."

Darryl's set was vivid, live and energetic! I had huge emotions filming this guy on stage.