Biography
DJ Zaino's music is not bound by formulas or rules, but guided by a mindset that allows for free form experimentation. With melody at the core of his approach, DJ Zaino carves out timeless beats that bury their way into your subconscious while steering clear of predictable cliches and cookie-cutter formulas.
Talent Card
Dubai, United Arab Emirates
Afro Beats, Arabic, Commercial, EDM, Hip Hop, House, Pop, Rap, R&B, Reggaeton, Urban
Hotels & Restaurants, Clubs & Pubs, Wedding, Festival, Public Event, Cruise Ship, Corporate Event, Private Party, Bachelor Party, Exhibition
Awards and Recognition
DJ of the year by Soul Artist
2021
Experience
EXPO 2020
2022
MBC FM/Panorama FM Music Manager
2021-2022
Adnoc Staff party
2018
La piscina by Versace
2020
3bk at burj khalifa
2021
Dubai fitness challenge
2019
Fashion forward
2019
BMW
2022
EXPO 2020
2022
Packages
DJ Service (mini parties) up to 150 guests
Includes:
DJ controller Laptop 2 (10 inch yamaha speakers) and one bose subwoofer
DJ Service
Includes:
DJ set plus controller
Excludes:
Speakers and lighting
can you provide AV equipment?
Yes, i can handle AV production equipment for up to 2000 pax events
what genre of music do you play?
Open format

Everything was amazing thank u so much

The DJ was really good, thank you.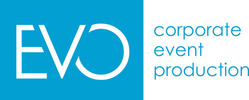 Thank you, everything went smooth and the artists were really amazing.