When would you like to book
Anz Soza

?
Biography
She is a "Meraki" artist, "which means a greek word that means; when you leave a piece of yourself, your soul, creativity, and love in what you do. To put a little bit of yourself into something.
ANNEARTWEAR PROJECT is derived from the word "art-to-wear". It aims at making masterpieces in vast variety from outfits, shoes to bags and more from the customers' viewpoint. Handcrafted Each and every piece is unique and original as each item is 100% meticulously and flawlessly hand-painted.
ANZ has a degree in Bachelor of Fine Arts Majoring in Advertising in the Philippines and a Diploma in Interior Design in Singapore.
In 2016 her design was featured in Starbucks for their Holiday Red Cups. In the same year, she was featured on CNN. 2018 she won Grand Price in Ipanema Design a Flip-Flop Contest. In 2019 She is one of the winners of the Absolut Vodka Creative Competition in Dubai.
She had over 12 successful art exhibitions/live paintings in the Philippines and in Dubai. She creates vast works of art in all genres but mostly her forte are wall murals, glass paint, and customization that are not just aesthetically beautiful but at the same time full of substance and in wearable form too.
Awards and Recognition
Global Filipino Icon 2021
2021
Starbucks Red Cup Holiday Artist
2016
Featured in CNN Philippines
2016
Grand Price in Ipanema Design a Flip-Flop Contest
2018
Absolut Vodka Creative Competition in Dubai
2019
Exhibited in Year of Tolerance 2XL Furniture & Home Decor
2019
Live Painting - Year of Tolerance (Maker Faire 2019)
2019
Year of Tolerance Artistic & Culture Exhibition
2019
Live Painting - National UAE Art Festival
2018
Live Painting - 47th National UAE Day
2018
Heart of Heritage Art Exhibition
2018
Tribute to Zayed the Nation's Pride Art Exhibition
2018
Calligraphy Art Exhibition
2018
Gallery 7 Artisme Vector Art Exhibition
2008
AD MO KO Graduation Art Exhibition
2007
Experience
Interior Designer
2009 - 2021
Canvas Painter
2007 - 2021
Bags, Wallets and Passport Holder Customization
2018 - 2021
Shoes Customization
2018 - 2021
Glass Paint Artist
2017 - 2021
Wall Mural Artist
2018 - 2021
Are the paints permanent?
Yes. I use high quality acrylic paints that lasts long and are safe to use.

Thank you very much, everything was fabulous and perfect, very thankful for your support.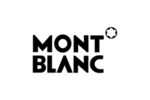 We received great feedback from the clients and our teams about Anz, and we are really looking forward to working again with both of you. Her flexibility and professionalism were highly appreciated, so were yours.

Good afternoon, Ann was so polite and pleasant to work with!
Her work is also amazing, I even got one drawn 😊
We look forward to working with you again soon