Biography
Initially trained at a drama school in London I worked extensively in theatre before focusing on the emcee route. I relocated to Dubai and have since gained a reputation as one of the top emcee's in the MENA region hosting international summits, brand activations, sporting events, product launches, corporate events, and much more.
I work with a number of well-known brands including; Samsung, Dubai Airports, Cartoon Network, Apple Pay, HSBC, Coach New York, Hermes Paris, GMC, Go Pro, Costa Coffee. I have also been approved to host events under licensed brands in the MENA region for clients such as Warner Bros USA, Mattel, and Hasbro.
Talent Card
Award Ceremonies, Celebrity Events, Conferences & Seminars, Government Events, Interviewer, Private Events , Product Launch, Public Events , Reality TV Shows Presenter, Sports Events
Wedding, Public Event, Corporate Event, Exhibition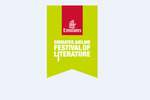 Thank you so much for your fantastic work at the Emirates Airline Festival of Literature this year, keeping up the energy at the Family Oasis and the Heritage Majlis, keeping the crowds entertained and stepping in whenever and however necessary to support the team! We really appreciate having you at the Festival, and I hope that you enjoyed it as much as we did! With all best wishes.

Afsheen Panjalizadeh-Marseh
27 October 2018
Thanks for coming to host at the Special Olympics Ceremonies Tyler. You were great and really created a great atmosphere for the spectators and athletes.