Biography
Born in Russia and cellist since the age of six, Tatiana graduated from Academy of Arts in 2006.
Before pursuing a career as a professional events musician, Tatiana was a part of the Orchestra of Philharmonic Society,performing in Spain ,France ,Germany and Russia.
In 2007 Tatiana participated in the 4th All World Festival of Classic Music in Abu-Dhabi,UAE.
Since 2008, Tatiana has been playing the hotels and private events at various locations,including South Korea , UAE and India.
With her incredible talent for playing both acoustic cello and electric cello with a background music,Tatiana can elevate any function —private or public —to an ethereal experience.
Featuring classical compositions, jazz, Arabic and Bollywood songs and adaptations of modern pop songs in her varied repertoire,she will adapt her set list to your event and can even learn specific songs with a little notice.
Talent Card
Dubai, United Arab Emirates
Arabic, Bollywood, Classical, Commercial, Covers, English, Instrumental, Italian, Jazz, Lounge Music, Pop, Punjabi, Russian, Spanish, World Music
Hotels & Restaurants, Wedding, Public Event, Corporate Event, Private Party, Exhibition
Awards and Recognition
Golden Visa Holder/Dubai Government
2022
Experience
Four Seasons Jumeirah
2021-2022
Dubai Marina Resorts & Spa
2007-2008
Westin Chosun Beach Hotel, Busan South Korea
2009-2011
Hilton Hotel ,Sharjah
2012-2013
Movenpick Hotel Appartment & Bur Dubai
2016-2021
Requirements
Tech Rider
Sound System
Mixer with effects
AUX cable
Packages
String Quartet
Includes:
Musical Instruments
Excludes:
Sound Equipment
String Trio
Includes:
Musical Instruments
Excludes:
Sound Equipment
String Duo
Includes:
Musical Instruments
Solo Cellist
Includes:
Musical Instruments
Excludes:
Costumes ,wireless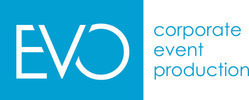 The artist was amazing. Tatiana was great and accommodating.

Everything went great, Tatiana was absolutely lovely and sociable and accommodated our requests, it was a fantastic evening that we really enjoyed.
My wife had a wonderful night yesterday with the very talented cellist player Tatiana Durova, she really made it a special evening for all of us.