Biography
Rania Ali International TV & Events Presenter
Rania is the leading female bilingual international presenter & live events MC in the UAE. She is an award winning presenter, (Best Female MC in Dubai from the Star performer awards for 2018 cycle. In addition awarded and recognised by the UAE Ministry of Economy. 
Rania is a TV presenter on Al Aan TV hosting a weekly program "Good News", a speaker for the UAE ministry of economy and presents continuously in the presence of H.H. Sheikh Mohamed Bin Rashid Al Maktoum and many other presidents and ministers.
She is the most thought after Public Speaker in the Middle East Region. Rania is a certified TV Presenter from London Academy Media Film TV in London. She holds an MBA from University of Wollongong Australia with honors top of her class. Born & raised in the UAE, Rania is an ex corporate individual & entrepreneur with extensive years of experience in different business fields from economics, finance to banking which made her the first choice for presenting corporate events.
Her charm, passion, energy & charismatic personality along with her expertise establish her reputation as the top trusted presenter & MC for high ranked government authorities in the UAE & the Middle East region. Rania has become the regular presenter in his attendance H.H. Sheikh Mohammed Bin Rashid Al Maktoum vice president, prime minister of the UAE and ruler of Dubai for more than 5 consecutive years now. She has been requested to present a lot of other events for the UAE royal family members and top government officials in the Middle East region.
Rania's impressive professional career background, extensive client list from government & corporate to entertainment are enriched by her lively, engaging and energetic character which makes her the top presenter for major local & international brands.
Her Fluency in English and Arabic and capability in speaking classic Arabic and several Arabic accents along with her exceptional language skills when communicating to a diverse & mixed audience in live events have made her the pioneer in the field. She's continuously engaged in hosting events for LIVE TV broadcasters.
Apart from Rania's loved and charming personality on stage, She is a certified NLP practitioner and a communication educator. She is the founder of Professional Speaking Academy an expert in influencing public speaking she is a communications consultant, coaching companies CEOs on media training, presentation skills & public speaking. She's trained several top CEO's & business high net worth individuals.
Talent Card
Award Ceremonies, Celebrity Events, Conferences & Seminars, Fashion Shows, Galas, Government Events, Private Events , Product Launch, Public Events , Sports Events
Hotels & Restaurants, Festival, Public Event, Corporate Event, Private Party, Exhibition
Awards and Recognition
Rania Ali awarded Best Female MC in the region from the Star performer awards for the 2018 cycle.
2018
Experience
Billingual Arab Female TV Presenter, Live Events MC & Communications Educator
2014-2021

Really was a great event and you were the star of the event.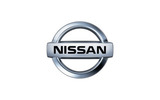 The event was amazing & you managed it very professionally, looking forward to seeing you in more events to come.

I want to express my sincere appreciation for your presentation. I have heard nothing but praise from all who attended The Annual Investment Meeting. You were well prepared even though it was short notice for you and changing the program in the last minute. Everyone felt that you did a superb job moderating the event both in the morning & evening, congratulations on both a successful & a memorable event.