Biography
Born in Moldova in 1983, she was taught the violin at an early age by her mother Lidia, who is well known Moldovan violin master. At the age of 8, she won the 3rd prize on the national level as a young violinist, among older high level competitors. Pasha also learned the piano as Second instrument.
Being so talented for her age, at 15 years old, Pasha started replacing her mother's post and other teachers at the high music school. Followed by four years of harsh musical training with her Russian teacher, that is when she decided to leave the conservatory for good. During those harsh years, she used to escape in the middle of the night to the conservatory, sneak into one of its room in the middle of darkness, and play continuously until discovering the real sound of the violin…closing the eyes, imagining the people sitting, listening and clapping, Pasha enjoyed every minute of it and built her present personality as a violinist. Two years later, Pasha won the first prize in the competition "Stefan Neaga", followed by gaining the degree of Orchestra conductor.
Since 1999 Pasha started travelling with orchestras all around Europe, and played in some of the most prestigious venues and opera houses around Italy, Spain, Romania, Slovakia, among others. Four years later, she received a Bachelor degree in music from Chisinau Academy of Music, theatre and Fine Arts
From 2003 till 2006, Pasha joined the famous Moldavian group Nikorasong. After being offered to play of the most prestigious orchestras around Europe, Pasha felt it was time for a serious move, and In 2007, she felt a big connection to the Arabic world and decided to move to Dubai to explore a whole world of new possibilities.
During the first few years in Dubai, Pasha worked on developing her style to become more feminine, romantic, intelligent, passionate, but funky and also has some Oriental influences.
In 2009, she decided to pick up her first electric violin a way to move from a whole classical world of sound into a new modern one. Since then, Pasha played in some of the most prestigious events in Dubai and gained popularity in the local and regional market.
In 2013 Pasha started working on her first solo album with producer Stoyan Stoyanov, and it is to be released towards end of 2014. The release is directed Kamal Musallam for KMAC-K&G.
Talent Card
Dubai, United Arab Emirates
Classical, Commercial, Contemporary, Covers
Hotels & Restaurants, Wedding, Festival, Public Event, Corporate Event, Private Party, Bachelor Party, Exhibition
Requirements
Tech Rider
Cable for iPad
Mixer with Effects
Monitor
Speakers
Packages
Violinist & Harpist Duo
Includes:
Musical Instruments
Excludes:
Sound Equipment
Live Performance
Includes:
Musical Instruments
Excludes:
Sound Equipment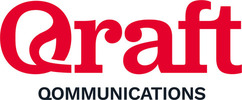 They were great, only positive feedback.
Thank you for your support with our event. We much appreciate it, all the entertainment was extremely well received.

I found the artist to be excellent. Well-presented, extremely talented musician and played appropriate music for our evening event. We had not pre-coordinated their playlist – so was especially happy with her selection of music.
Her performance contributed to an excellent evening. The artist were also very flexible in her timings given the nature of our event which included a drone show and award presentation which did not have specific allotted times.