Biography
The Mirror Man Act is exactly what you would expect it to be; A human statue, absolutely covered it little squares of mirror! This fantastic visual has proved to be consistently captivating for audiences and will suit any event! From a work party, a charity event, a conference, or as fate or festival entertainment, the Mirror Man Act comes highly recommend from us!
The Mirror Man Act is an iconic look within the world of street entertainment and can alter their look to suit your event. The standard Mirror Man look is a top hat, suit, glasses, and walking stick, all covered in nothing but shards of mirror! The performer will turn up at your event and change into their costume. Once transformed into the Mirror Man, they can then work as a wonderful mix and mingle performer, stopping for photos along the way!
One of the many captivating aspects of any human statue is the slight moments of deliberate movements! A Mirror Man will be no different and will be a master of comedy timing! The defining nature of mirror is its reflectiveness and therefore a Mirror Man will work wonderfully as indoor entertainment where any bright/colourful lights are, the Mirror Suit will naturally change colour! What an eye-catching image!
Mainly, a Mirror Man Act will entertain your audience with a fantastic performance that will put the wow factor into celebrations and impress your guests, whatever their entertainment tastes may be.
Talent Card
Living Statue, Mirror Man
Hotels & Restaurants, Clubs & Pubs, Festival, Public Event, Corporate Event, Children Birthday, Private Party, Exhibition
Packages
Mirror Bunny or Ballerina
The artist was good and the performances were appreciated by all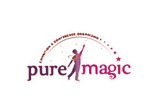 Thank you, everything went well.

Amazing, I worked with very professional artists, I really enjoyed working with all of you.