Biography
Kristina Bobrova was born in 1990 in Russia and started playing on the violin and the piano at the age of 7 in music school. She entered a lot of competitions in cities around Russia and won multiple awards.
She pursued her music education in violin in the college of music and in Kemerovo State University of Culture and Art where she received her Diploma.
She turned her passion for music into a career where she was part of a violin duo for 11 years, worked with an ensemble of violinists as music illustrator and soloist, did some shows in India, and performed in big festivals, events and weddings all around Russia alongside singers, pianists, saxophonists and harpist.
In 2016 got an invitation to work in United Arab Emirates and moved to continue my career here. So i got an opportunity to improve my professional skills in different ways. And happy to be familiar with Arabic culture and playing Khaleeji songs. While was working in United Arab Emirates got a chance to attend Royal weddings and big festivals and events as soloist and along with multiple artists. Played in support Grand openings of different local businesses. Was honored to perform in 1 stage with Amr Diab and filmed for Abu Dhabi TV.
Style and Repertoire:
Kristina can perform both classical and contemporary styles while using both the acoustic and electric violin. Her repertoire includes Bach, Vivaldi, Mozart as well as modern house and dance music styles.
Talent Card
Dubai, United Arab Emirates
80s, 90s, Acoustic, Arabic, Blues, Bollywood, Classical, Classics, Commercial, Covers, Deep House, English, French, Hip Hop, House, Instrumental, Jazz, Lounge Music, Oriental, Party , Pop, Rap, Rock, Russian, Soul, Spanish, Tango, World Music
Hotels & Restaurants, Clubs & Pubs, Wedding, Festival, Public Event, Cruise Ship, Corporate Event, Children Birthday, Private Party, Bachelor Party, Exhibition
Requirements
Tech Rider
Sound Equipment
Packages
LED violin
Includes:
LED violin, background music, wireless mic
Excludes:
sound equipment
Live improvisation with DJ
Duration:
Up to 3 hours for violinist/ 5 hours for Dj
Includes:
wireless mic, music, DJ's set, live violin improvisation, sound equipment (request)
Excludes:
sound equipment
Live performance
Includes:
Instrument, mic, background music
Excludes:
Sound equipment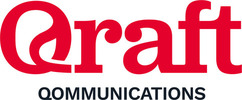 They were great, only positive feedback.

The event went off very well, Kristina was fantastic!
Thanks so much!

She was really good and very professional and understanding. Thank you so much for your support!