Biography
Originally from the North of England, Adrian has been working as a professional entertainer for the past 25 years in a number of capacities. Excelling as a professional magician, balloon sculptor, actor, MC and working alongside skins characters.

From an early love of magic, Adrian spent many an hour honing his craft, before venturing into the professional world of magic and illusion. From residencies in Tenerife to contracts on cruise ships, corporate events and many a party or gathering he has wowed and astounded audiences from all over the world!

With his experience of live performance, Adrian was requested to enter the acting world and made his acting debut many years ago in pantomime. He has since gone on to work in a number of pantomimes and live shows.

Adrian hit the press in the UK when his unique take on mathematics using magic triggered an interest from schools all around Yorkshire, where he became knows as "The Math Magician".

Some of Adrian's most recent credits include:
-By Royal Decree, performed for the Crown Prince of Saudi Arabia.
2 Private engagements for His Royal Highness, King of Bahrain.
_Performed as Santa at Expo 2020 in the Al Wasl Plaza.
- Filmed as Santa in an advert for Dubai Airport.
- Seen and heard on Dubai 92 & Pearl FM radio, Dubai
- The King in Cinderella (M/V Bretagne for Boogie Management),
- Resident Magician at Couqley restaurant, JLT, Dubai, past 4 years
- Resident Magician (LOAMS Property Group, 23 performances
in Dubai and Abu Dhabi),
- Santa at Ferrari World Abu Dhabi (Winterfest 2015/16),
- Balloon Sculptor for Royal Party (Abu Dhabi)
- Resident Magician (M/V Pont Aven),
- Balloon Sculptor for the London Marathon and Great North Run.
Talent Card
Dubai, United Arab Emirates
Closeup Magic, Magician (Illusionist), Magic Show, Mathmagician, Santa Claus, Stage Magic
Hotels & Restaurants, Clubs & Pubs, Wedding, Festival, Public Event, Cruise Ship, Corporate Event, Children Birthday, Private Party, Exhibition
Experience
Resident Magician at Bubbalicious Brunch
2021 - 2022
Resident Magician in Couqley, JLT, Dubai
2018 - 2022
Requirements
Tech Rider
Headset microphone
Table with tablecloth
Changing Room
Packages
Santa Claus
Includes:
Santa Claus with costume for gift giving or photo opportunity.
Excludes:
24th & 25th Dec
Children's Magic Show (30 Minutes)
Includes:
Equipment & Props
Stage Magic Show
Includes:
Props and Material
Closeup Magic (2 Hours)
Includes:
Equipment & Props
Closeup Magic (1 Hour)
Includes:
Equipment & Props
Do you entertain Children and Adults?
Yes, I am equally capable of entertaining both children & adults either separately or at the same event.
Adrian was amazing, a lovely gentleman!

Thank you for everything and accomodating us on such short notice, hopefully, we'll talk soon about another event.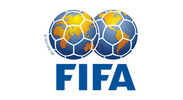 Howard M. Webb FIFA International Referee
12 November 2018
His ability as a magician is truly amazing, leaving guests bewildered and asking 'how does he do it'! Not only that, his entertaining delivery is excellent.