When would you like to book
Magic Mountassir

?
Biography
Magic Mountassir discovered his passion for magic after being enthralled by the Hollywood blockbuster "The Illusionist", sparking his journey to create awe and wonder wherever his "magic hat" takes him. 
Taking a multi-disciplined approach in crafting his skills, news soon began to spread of the mind-bending illusions Mountassir began creating, leading him to teach his art at the Atelier Art and Music Francis Goya in Marrakesh Morocco before making his move to the UAE.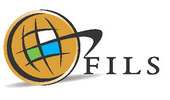 Mountassir was brilliant and clients had a great time, very pleasing personality, it was great doing business with you all.